Scrow is a Scarecrow.
SCROW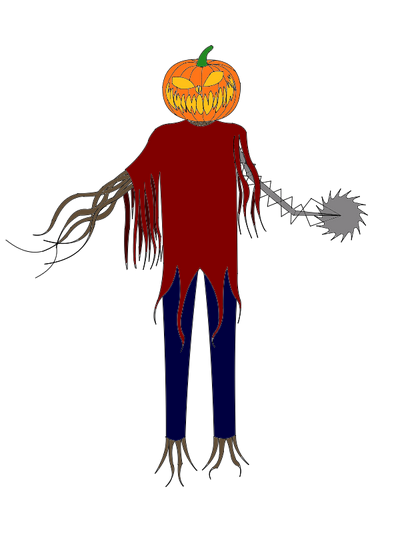 INFORMATION
ID Tag: (SCRW)
Age: 31
Gender: Male
Eye Color: None
Hair Color: None
Physical appearance
Edit
Scrow has a Jack O' Lantern for a head. His right hand consists of tree roots, while his left hand consists of a chainsaw blade.
Scrow is very...cautious. Coincidentally, his biggest fear is crows.
Abilities
Edit
None, really.
Ad blocker interference detected!
Wikia is a free-to-use site that makes money from advertising. We have a modified experience for viewers using ad blockers

Wikia is not accessible if you've made further modifications. Remove the custom ad blocker rule(s) and the page will load as expected.